In Zeiten des Coronavirus ist das Lesen einen Buches wohl eine der besten Handlungsanweisungen, die wir euch geben können. Unterstützt unsere Ärzt:innen und Pfleger:innen, in dem ihr zuhause bleibt und lest. Und wenn euch die Bücher ausgegangen sind, haben wir einige Empfehlungen für euch. Bestellt diese aber nicht bei den großen Unternehmen, sondern nutzt die Gelegenheit, um eine lokale Buchhandlung ausfindig zu machen – buchhandlung-finden.de und genialokal.de helfen euch dabei. Dort könnt ihr oft auch online bestellen, E-Books erwerben oder telefonisch eine Abholung trotz Schließung vereinbaren und so denjenigen Buchhändler:innen helfen, die es eh schon schwer genug haben. Und wer weiß, vielleicht entwickeln sich ja durch Gespräche über gute Bücher Freundschaften, die wir jetzt in dieser Krise brauchen – und danach. Unter hier bestellen haben wir unsere lokale Buchhändlerin verlinkt – stellvertretend für diesen Gedanken.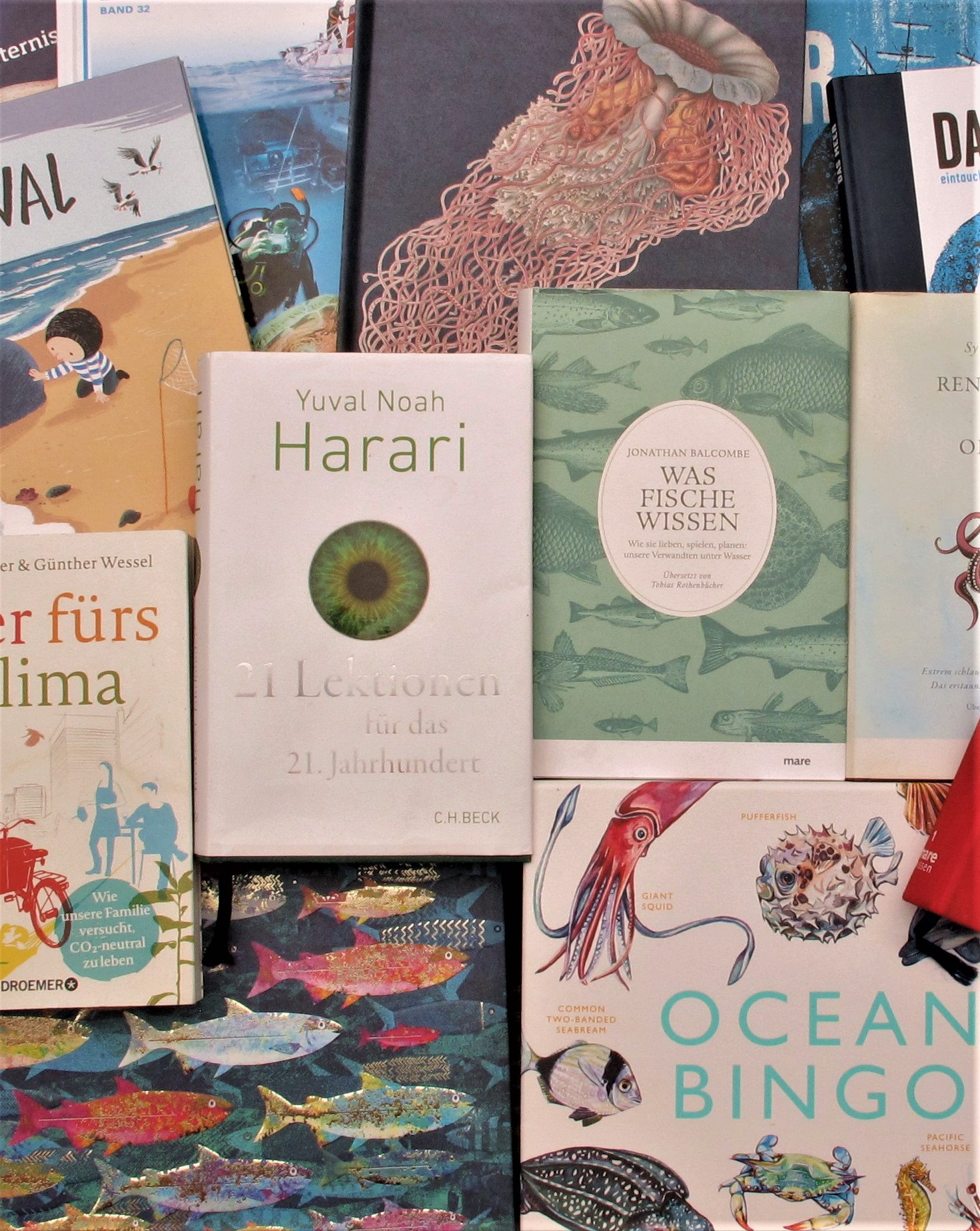 Bücher spielen bei DEEPWAVE schon immer eine heimliche Hauptrolle. Wer unsere Büros betritt, ist von ihnen umgeben: Ozeanbücher in allen Formen, Farben, Größen. Vergriffene Raritäten, Neuerscheinungen, Bildbände, Forschungberichte, Bestimmunsgbücher, Literaturklassiker und völlig Unerwartetes.
Durch die Initiative der Hamburger Buchhandlung "Tolle Geschichten – Bücher in Klein Borstel" haben wir begonnen, unsere Lieblingsbücher vorzustellen. Unsere Mitarbeiter:innen schreiben über Jugendbücher, in denen sie das erste Mal in Kontakt mit der unbekannten Welt der Tiefsee kamen, über Romane, deren Seiten sie unmöglich nicht umblättern konnten, bis hin zu längst vergessenen Beschreibungen des Meeres, die heute nur umso bedeutender geworden sind.
Alle Rezensionen erscheinen hier und in unserem Kultur-Blog.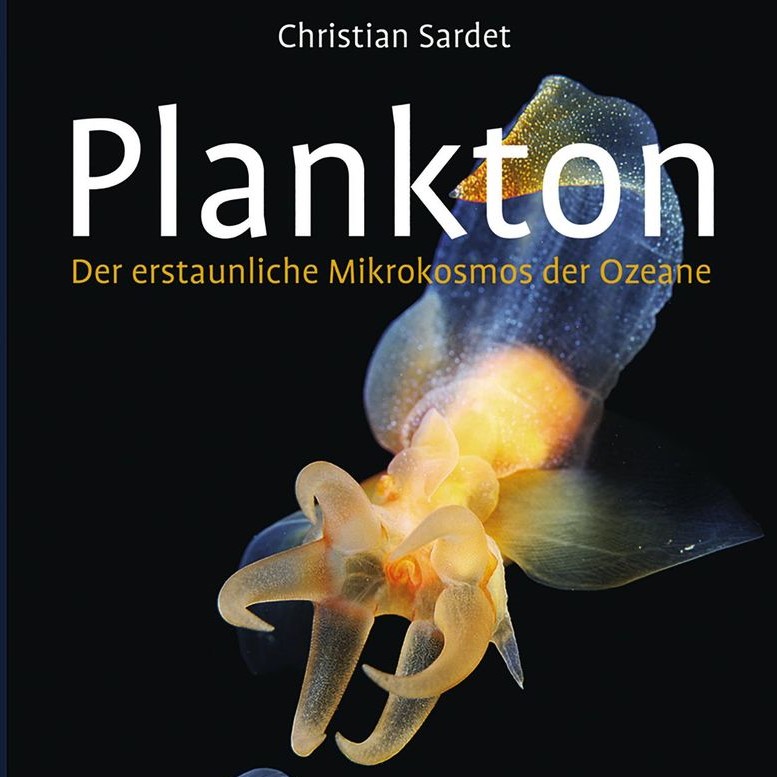 Plankton
Christian Sardet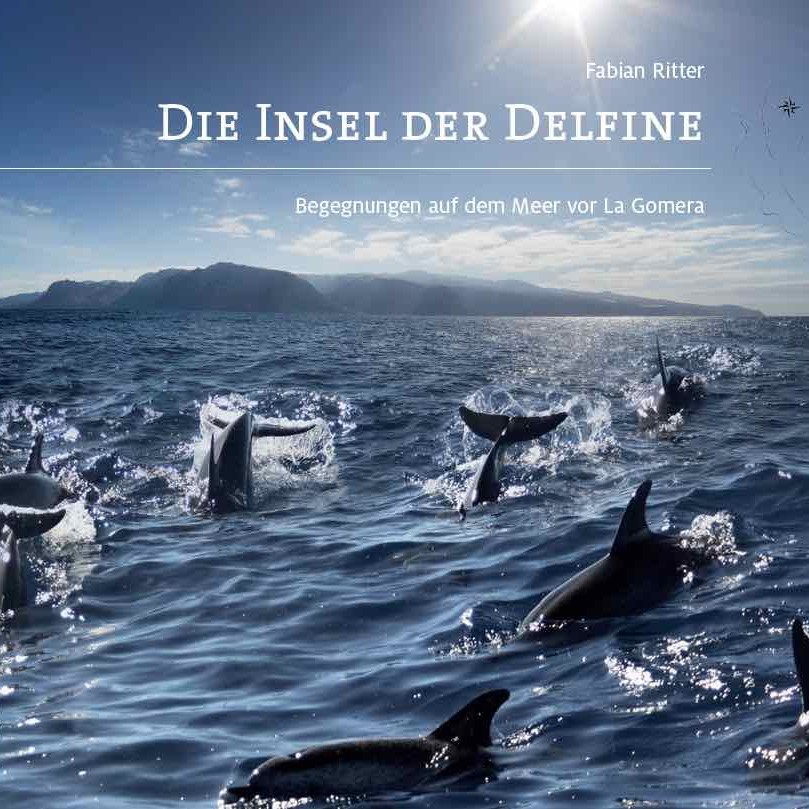 Die Insel der Delfine
Fabian Ritter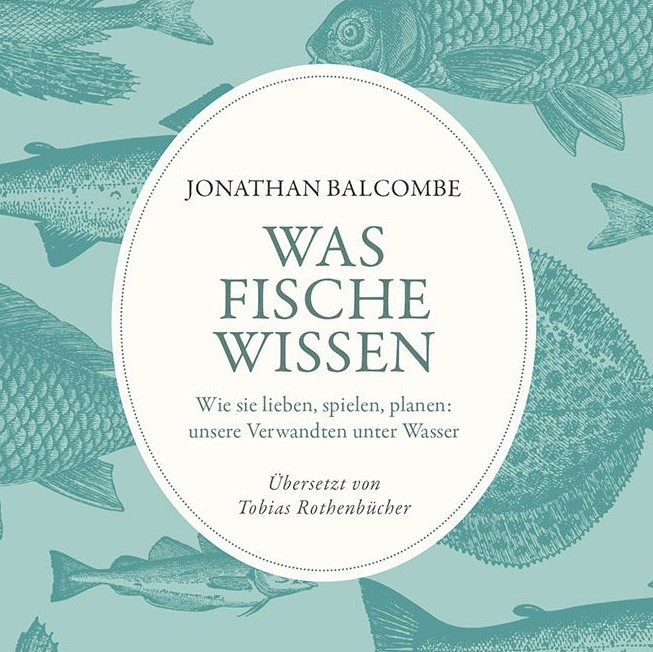 Was Fische wissen
Jonathan Balcombe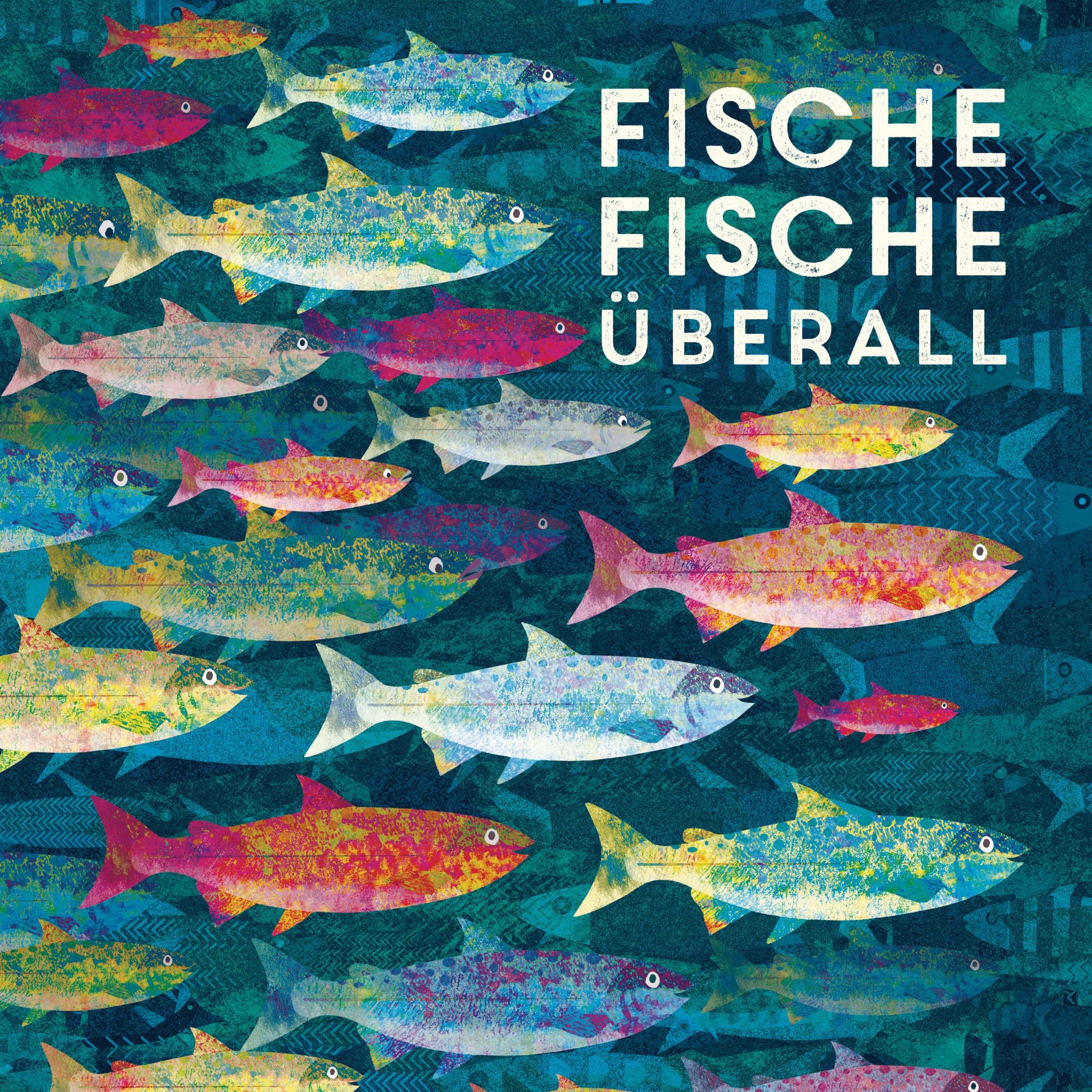 Fische, Fische überall
Britta Teckentrup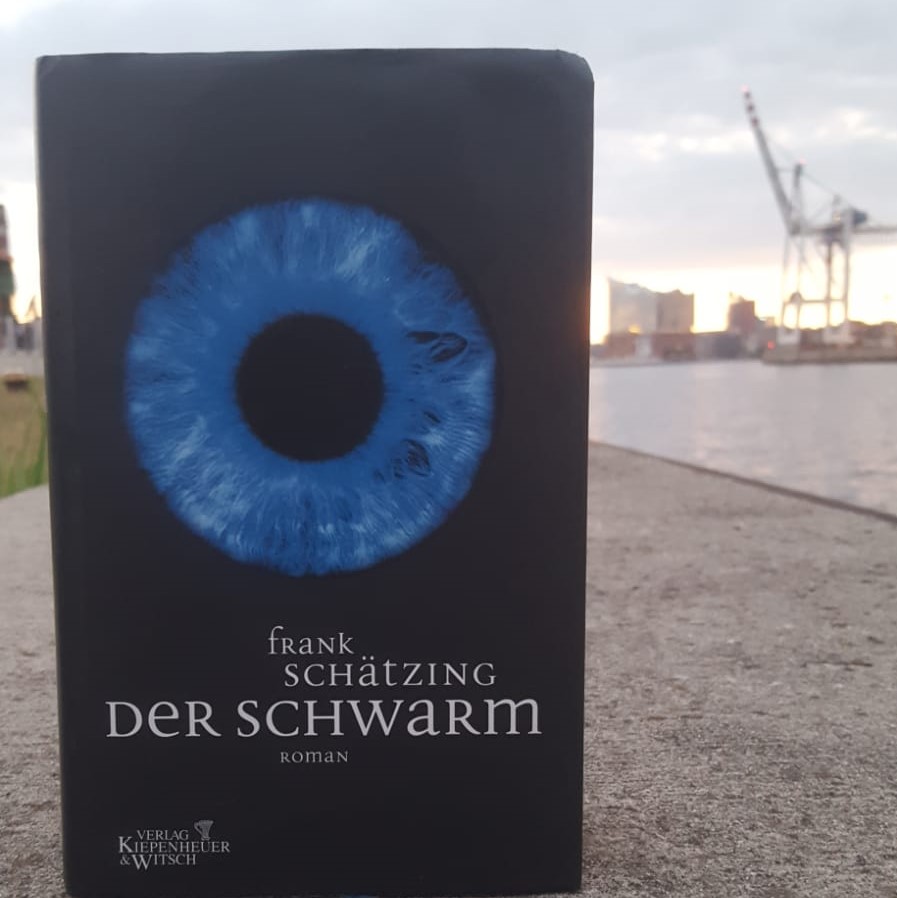 Der Schwarm
Frank Schätzing
Sea Change
A Message of the Oceans by Sylvia A. Earle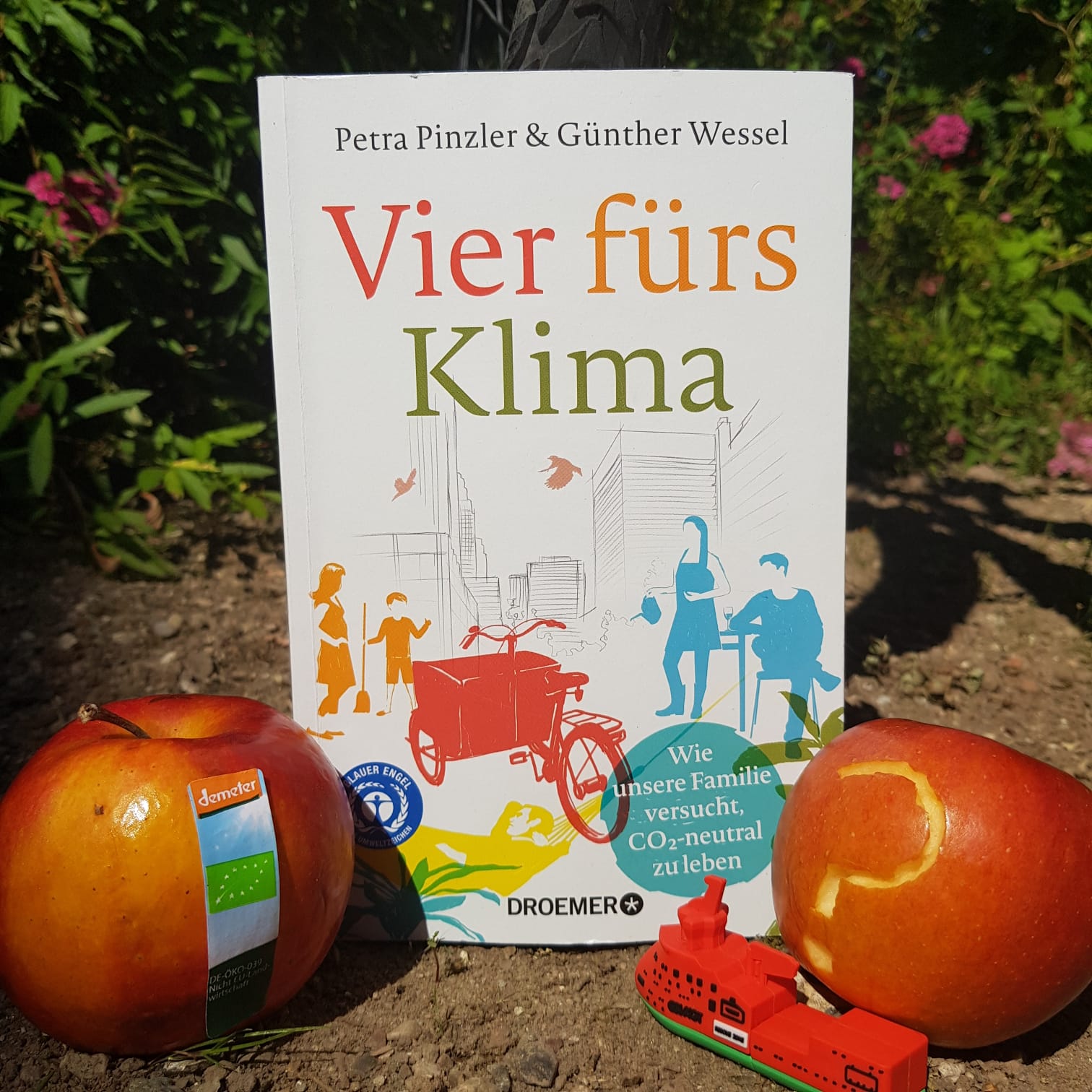 Vier fürs Klima
Petra Pinzler und Günther Wessler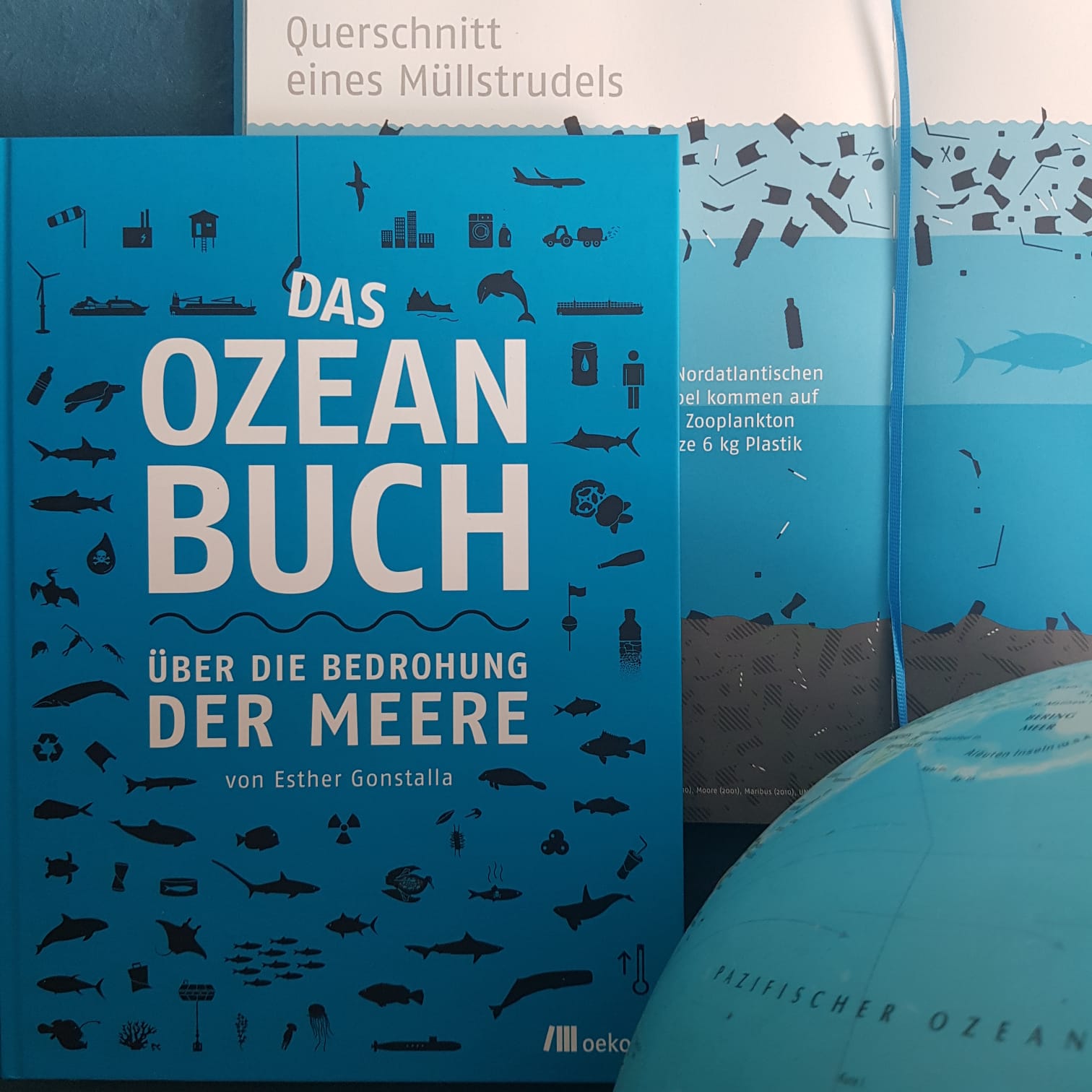 Das Ozeanbuch - Über die Bedrohung der Meere
Esther Gonstalla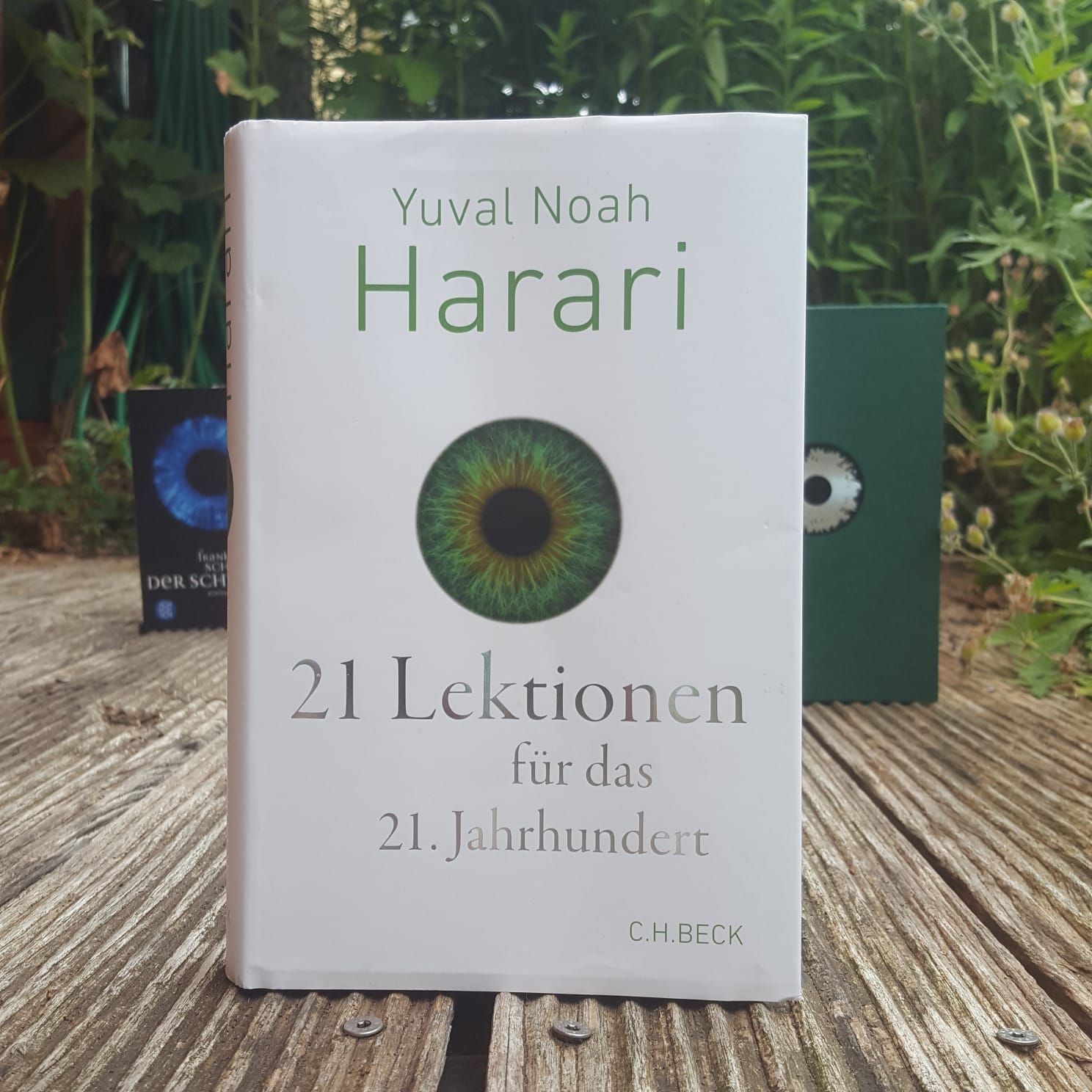 21 Lektionen für das 21. Jahrhundert
Yuval Noah Harari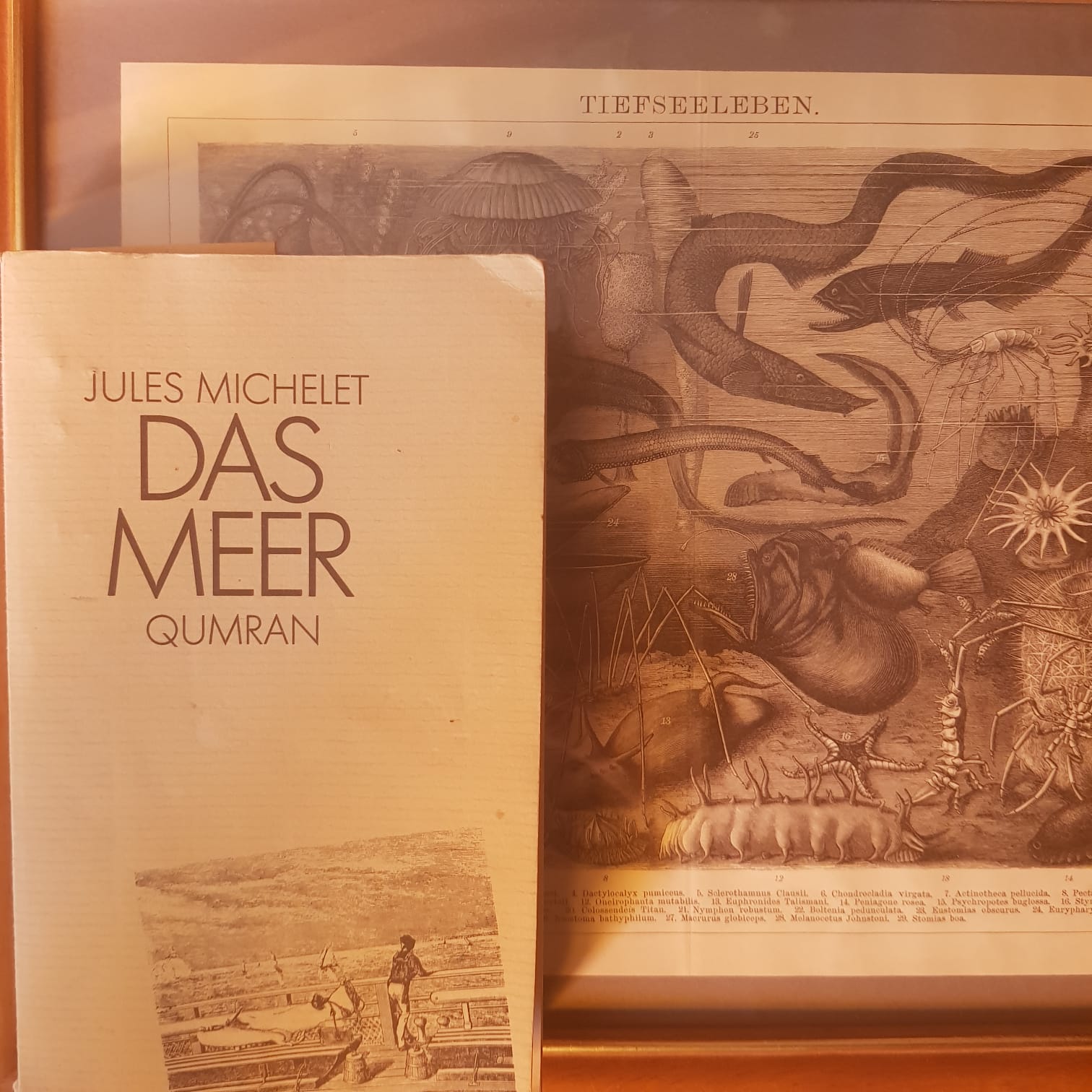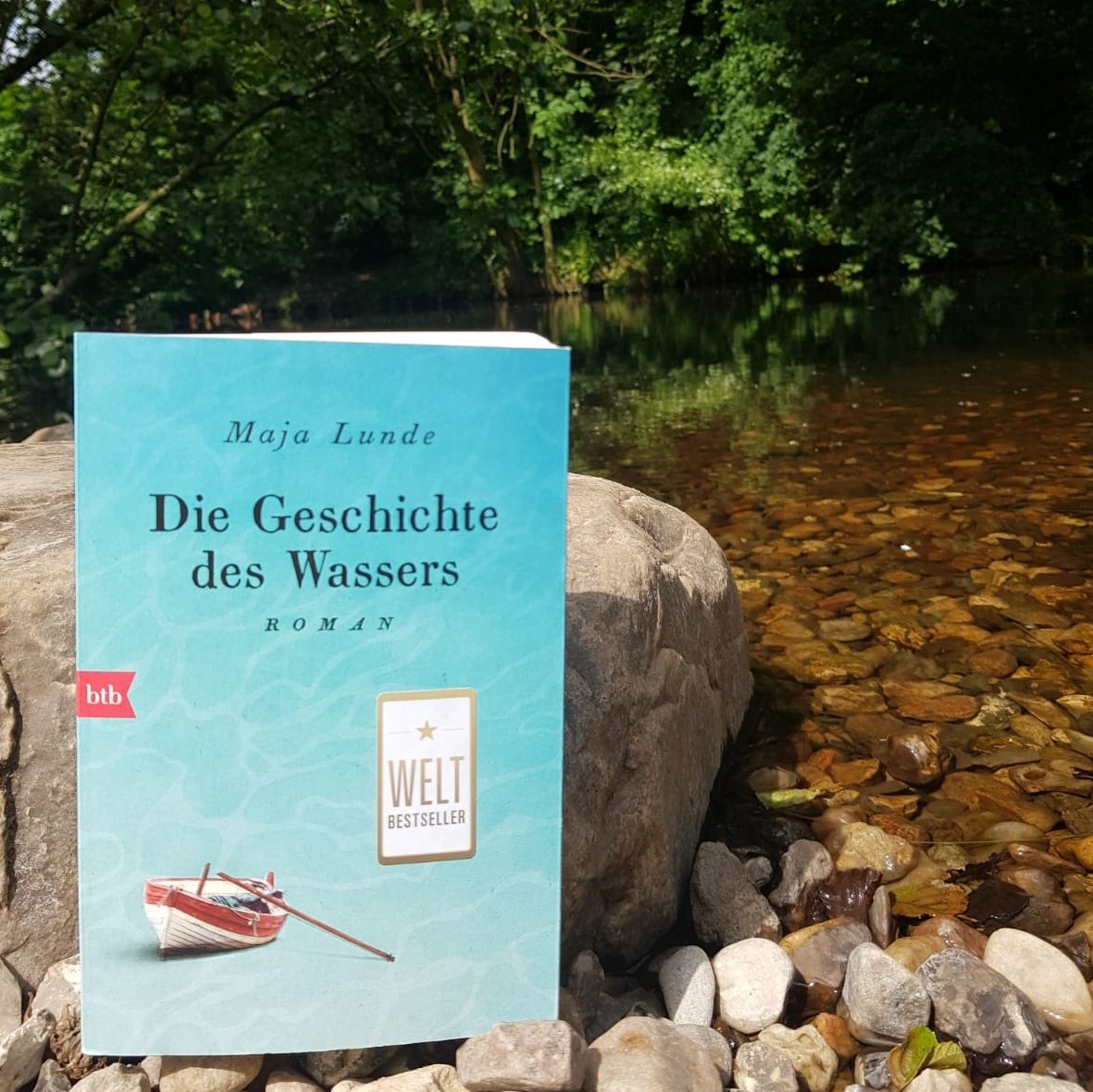 Die Geschichte des Wassers
Maja Lunde
Die drei ???
Meuterei auf hoher See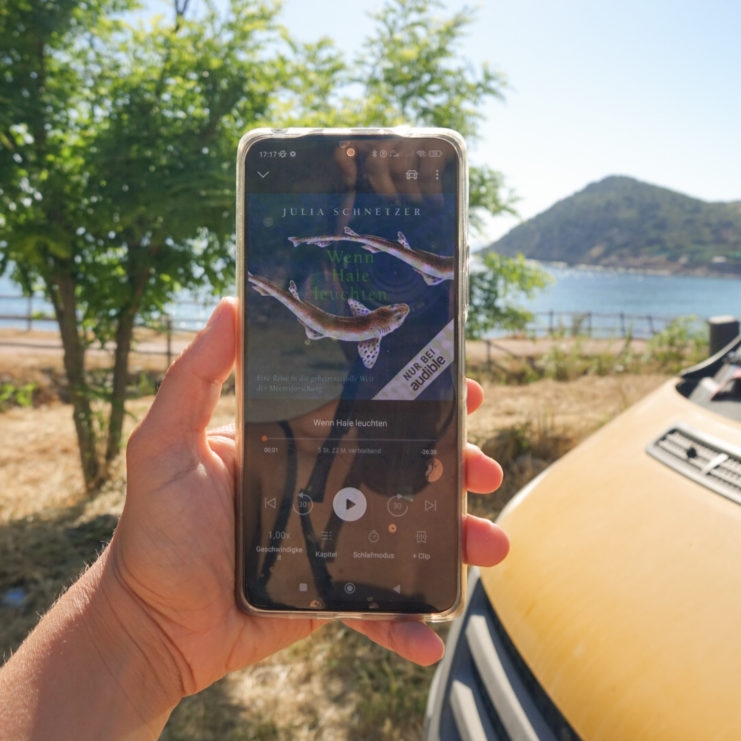 Wenn Haie leuchten
Julia Schnetzer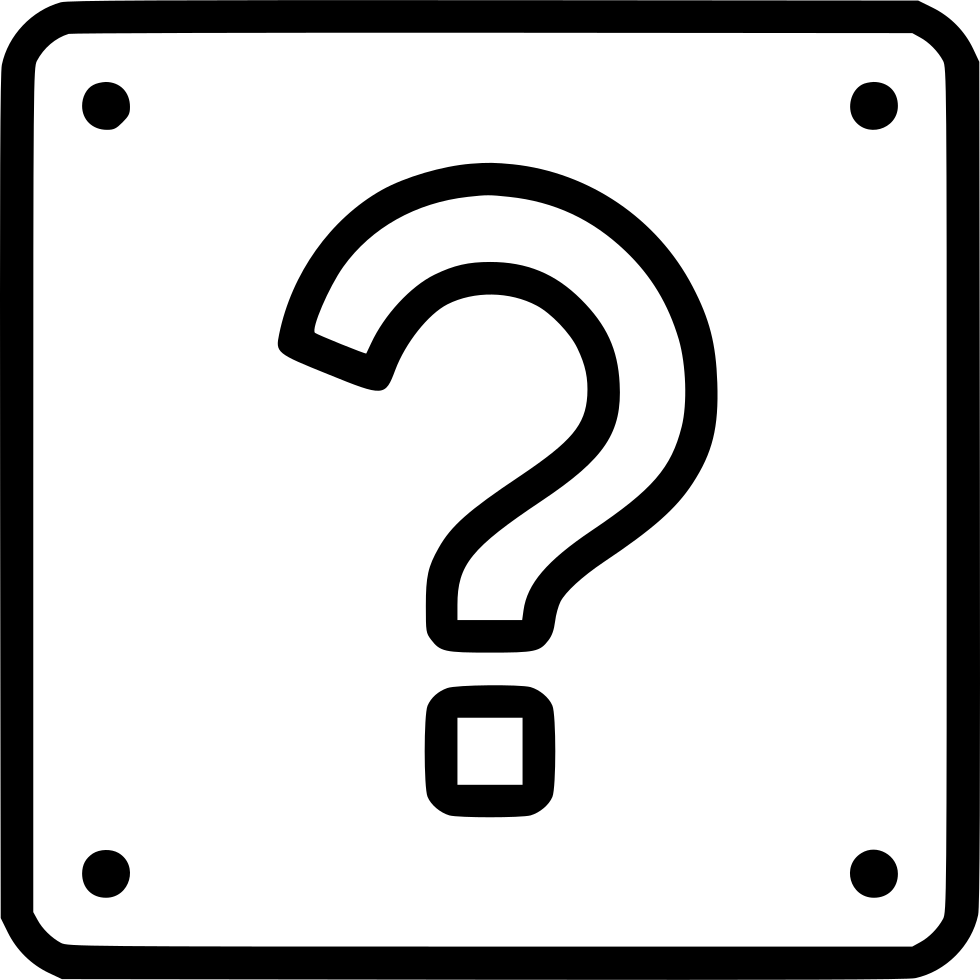 Schaut regelmäßig für weitere Rezensionen vorbei!