Culture
From Moby Dick, over Titanic to Ernest Hemingways Tha Old Man and the Sea, the oceans play a vital role in literature, film, music and the stories we tell our kind.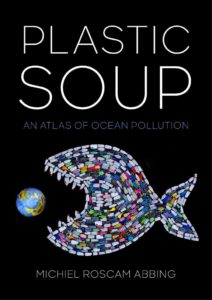 © Plastic Soup Atlas of the World/ Plastic Soup Foundation/ Island Press
"Plastics have transformed every aspect of our lives. Yet the very properties that make them attractive—they are cheap to make, light, and durable—spell disaster when trash makes its way into the environment. Plastic Soup: An Atlas of Ocean Pollution is a beautifully-illustrated survey of the plastics clogging our seas, their impacts on wildlife and people around the world, and inspirational initiatives designed to tackle the problem." – Island Press
Environment Journal, 03.04.2019, Author: Thomas Barrett
Plastic Soup: An Atlas of Ocean Pollution is a beautifully-illustrated book that details the 'plastic soup' that is clogging the world's seas and polluting the environment.

Its author Michiel Roscam Abbing spoke to Environment Journal about 'plastic fatigue', how nations can better work together to tackle the issue, and why technology should be the key to cutting down on waste.

What was the most shocking thing you learnt about plastic pollution when researching the book?

The most shocking thing is what is not visible. We breathe microplastics continuously without fully understanding the consequences for our health in the long run.

And what is the impact of increasing concentrations of microplastics in soil? Scientists claim that negative effects on terrestrial ecosystems might have a greater impact than at sea. The most shocking is probably what we don't know yet.

Why do children seem more engaged with climate change, plastic pollution and other environmental matters than their parents (and grandparents) generation?

Children realise that climate change and problems like 'plastic soup' have arisen within one generation —that of their parents. They are uncertain what the world will look like by the time they grow up themselves. While their parents' generation has profited from plastics, they will be confronted by the negative impacts of plastics on the environment and on their health.

There are some shocking images in your book, such as the turtle stuck in a net, how important have visual mediums such as social media been in raising awareness of the plastic problem?

Some of the images have become iconic and the suffering of animals easily evokes emotion. The impact of these images for raising awareness cannot be underestimated. For the book, we selected images that are beautiful and shocking at the same time. Next to these images, there is context and information. […]
The full interview can be found here.
Plastic Soup Foundation: https://www.plasticsoupfoundation.org/en/
Twitter: @plasticsoupfoun
Facebook: @plasticsoupfoundation
Instagram: @plasticsoupfoundation