Good News
The public is becoming more aware of the sea and its residents. News about our treatment of the oceans are often gloomy and make us question the status-quo, but there are rays of hope.
The unique biodiversity and the underwater life of the baltic sea can now be discovered with the virtual underwater reality of Baltic Sea LIFE initiated by the NABU.
DISCOVER. UNDERSTAND. PROTECT.
The "Clubkinder" and the "greenmusic initiative" start things off and want to make the club scene in Hamburg more substainable by banning the single-use plastic straws from all the bars and clubs. The initiavitve is called "FCKSTRAWS". DEEPWAVE as the cooperation partner provides the necessary knowledge to implement the campaign.
Information about the campaign can be found here.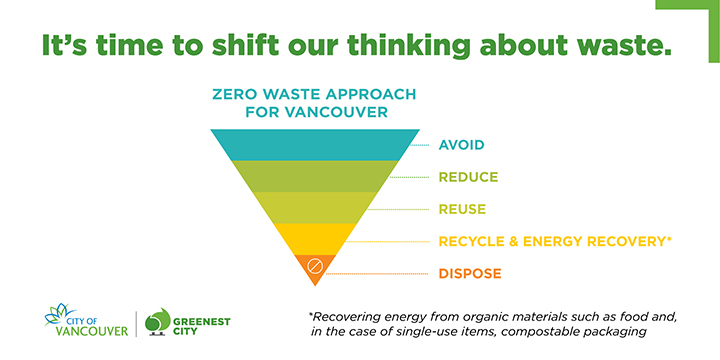 © City of Vancouver- Zero Waste 2040
Kelowna Now, 17.05.2018, Author: Josh Duncan
Vancouver City Council reached a monumental decision on Wednesday. Council voted to
adopt a policy that prohibits the use of plastic straws, as well as foam cups and take-out
containers. It's all part of Vancouver's plan to have zero waste by the year 2040, which is
being called the Zero Waste 2040 strategy.
"Every week in Vancouver, 2.6 million plastic-lined cups and 2 million plastic bags are
thrown in the garbage," read a tweet from Vancouver's Mayor's Office. "Cups and take-out
containers make up 50% of all items in public waste bins." That pales in comparison to the
7 million straws that end up in Vancouver's garbages each week.
The entire article can be found here.
Report of the "Complete Zero Waste 2040" strategy: https://council.vancouver.ca/20180516/documents/pspc2a.pdf
Kelowna Now: https://www.kelownanow.com/