The Last Plastic Straw is a project of Plastic Pollution Coalition.
Did you know? Over 500,000,000 plastic straws are used each day in the United States. In only the past twenty years, people have come to expect plastic straws in every drink, in an example of extreme waste being generated for minimal convenience. These short-lived tools are usually dropped into a garbage can with no further thought, instantly becoming a source of plastic pollution.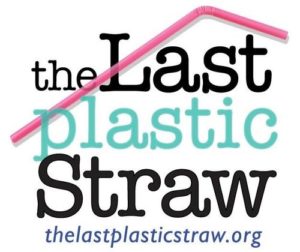 © Plastic Pollution Coalition
The Last Plastic Straw and Plastic Pollution Coalition are building momentum around a worldwide movement, so plastic straws become a relic of the past. In the short term, we work with our Coalition to encourage eateries to no longer automatically give plastic straws; we educate individuals to refuse plastic straws and spread the "straw free" message; and we work to change local regulation to stop this unnecessary plastic pollution.
In the long run, this collective engagement around the gateway issue of plastic straws will meaningfully shift the way individuals and businesses think about plastic pollution – and about our society's disposable culture on a larger scale.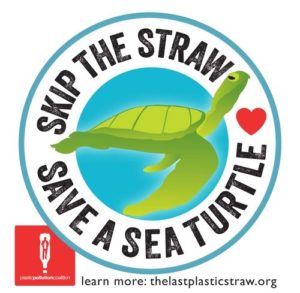 © Plastic Pollution Coalition
TAKE ACTION
Level 1: Make a personal commitment to say "no" to plastic straws. Whenever ordering a drink, politely request "no straw, please." Encourage your friends and family to take the pledge, too!
You've got more power than you think. Want to take your impact even further? Use your own paper, glass, bamboo, or stainless steel straw instead, and start a conversation.
Level 2: Reach out to some local eateries in your neighborhood or town and ask them to change their protocol to only serve straws upon request. Simply leave these informational cards with your bill!
Level 3: Encourage those eateries to make a change to non-plastic straw options – like paper, glass, or stainless steel – if diners do request a straw. We have a business-specific pledge for them to sign, too!
Level 4: Host a screening of STRAWS the film in your community to start a wave of change.